Rose and Frankincense Facial Serum - 20ml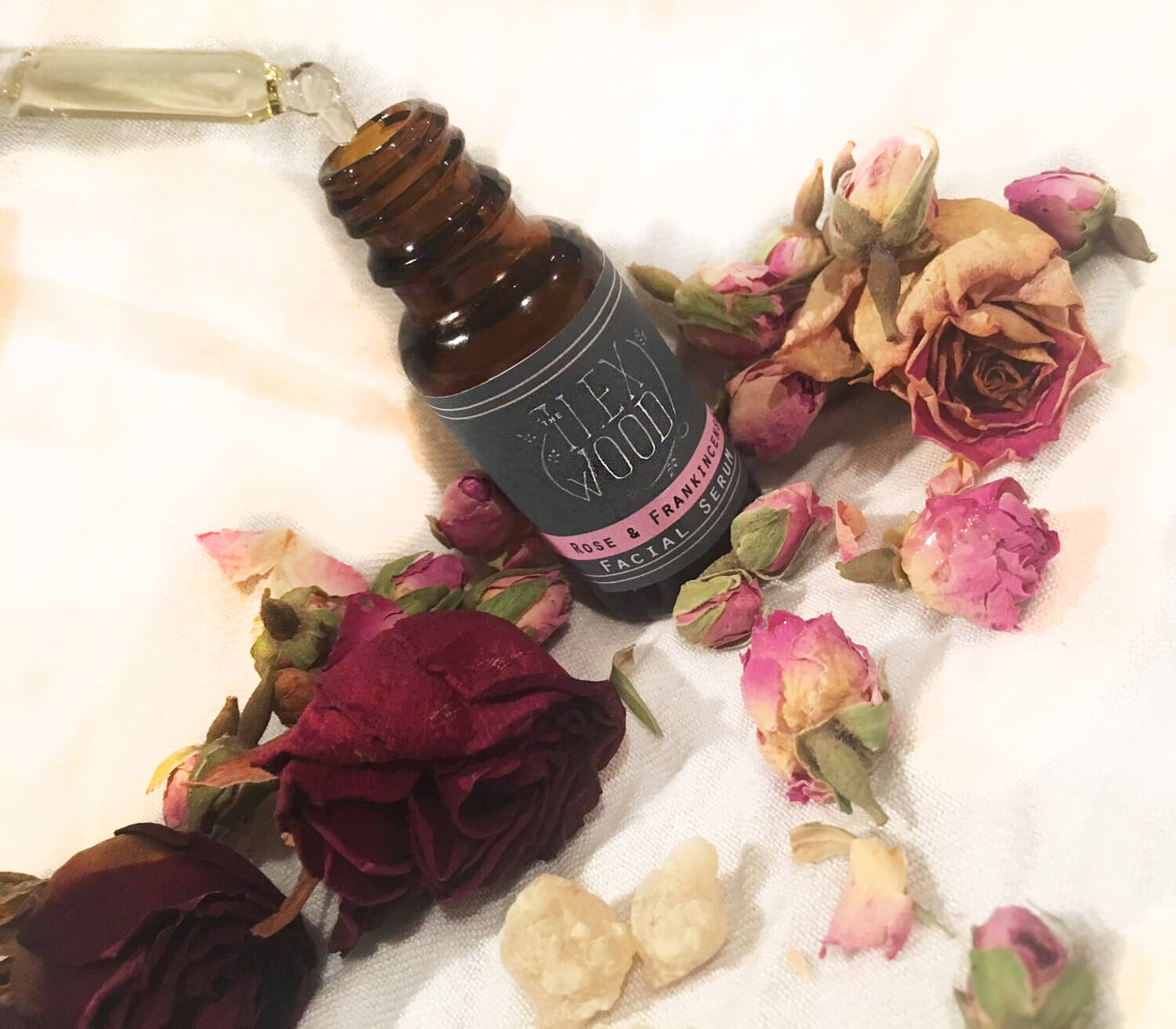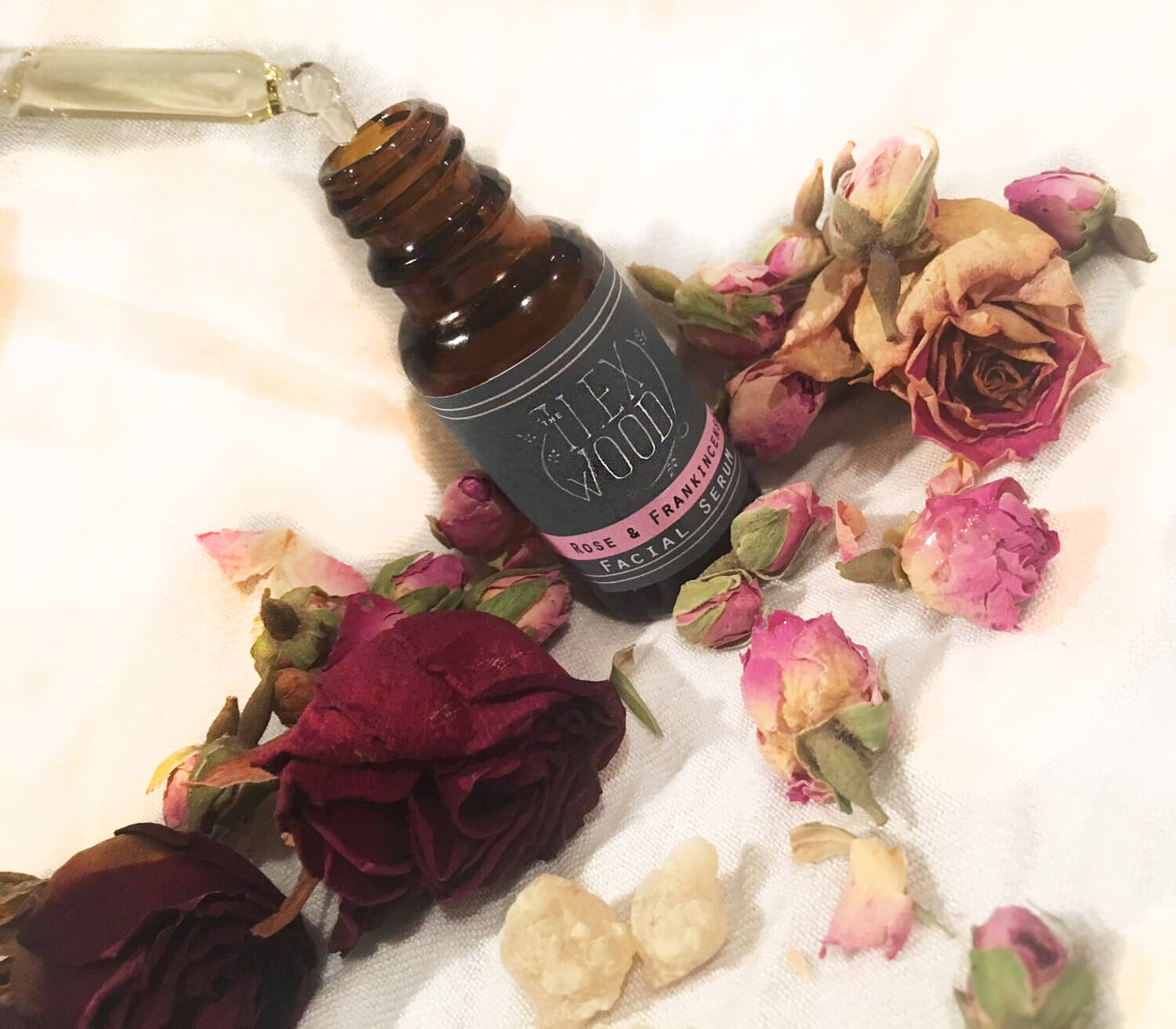 Rose and Frankincense Facial Serum - 20ml
Rose and Frankincense Face Serum
An all natural anti ageing facial oil
Rose and Frankincense face oil to combat the signs of ageing.
All packaging is plastic free as can be. Products are vegan, natural, palm oil free and cruelty free.
This product gets amazing feedback on Google Verified Reviews
I created this little facial oil to accompany my Rose & Frankincense face cream and is an intense and highly hydrating yet very light serum that I personally like to apply just before bed.
Made with intention to help combat the onset of ageing, this serum pairs two of my favourite essential oils of Rose and Frankincense and a little drop of geranium as well as a collection of other lovely natural ingredients.
The base of this serum is a blend of a Sweet Almond Oil, that has been infused for over a month with roses and lavender to release their beneficial properties and blended with jojoba and coconut oil giving it a very light and silky feel.
Like my Rose and Frankincense face cream, a little goes a long way and just a couple of drops each evening before bed can leave you glowing!
Useful information of the key ingredients:
The Benefits of Rose:
* Helps to improve skin's texture
* Rejuvenating and revitalising for skin
* Smells amazing!
The Benefits of Frankincense:
* Helps fight the appearance of wrinkles
* Helps to even skin tone
* Alleviates the appearance age spots
* Smells amazing!
The Benefits of Geranium Oil:
* Its astringent qualities help tighten the skin
* Can assist with reducing the appearance of mild scarring
* Smells amazing!
Ingredients List:
Prunus Amygdalus Dulcis (Sweet Almond Oil), Simmondsia Chinensis (Jojoba Oil), Cocos Nucifera (Coconut Oil), Boswellia Carterii (Frankincense), Rosa Centifolia (Rose), Pelargonium Graveolens (Geranium), Lavandula Angustifolia (Lavender), Alpha-Tocopherol (Vitamin E)
All The Ilex Wood products are hand crafted and made from all natural products.
As they are all hand made with love, please allow for the occasional slight irregularity but no synthetic ingredient will ever be used in The Ilex Wood products. They will come just as nature intended!
In warm temperatures the salves and balms can melt or change texture so do keep in a cool dry place.
As with any new product intended for your skin, please carry apply a small amount before use to ensure no allergic reactions.
Please note: This product is made with Coconut Oil so will not be suitable for people with coconut allergies. Many of my products are made with Sweet Almond Oil. Although this product does not contain sweet almond oil I cannot guarantee that it has not been in close contact with nut products.
All Products are suitable for vegetarians.
This product is suitable for vegans.